AVSEC Training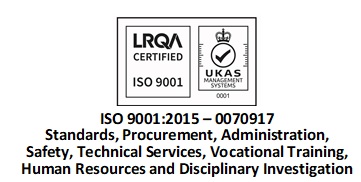 AVSECO's Aviation Security Training Division (ASTD) offers a wide range of high quality professional training programmes to meet regional and international training needs with aviation security context. Our training services meet the standards of ISO 9001:2015 Integrated Management System.
The ASTD's Professional & Academic (PA) training courses are all designed to meet specific external client requirements, based on their training needs, which can be readily adapted where necessary. As a result of the Company's appointment to deliver ICAO Training Packages, the ASTD organizes the hosting of professional courses and provides instructors from the Company's pool of qualified AVSEC instructors. The ASTD also conducts strategic management courses for AVSEC personnel from around the world, where the company's expertise is considered to be second to none.
Cooperation with Local Universities & Tertiary Institutions
The ASTD works closely with tertiary institutions in Hong Kong, including but not limited to the Hong Kong Metropolitan University. The ASTD is also preparing for accreditation of the ASTD's training courses. The ASTD runs an accredited "Certificate in Supervisory Management for Aviation Security" Course with the Metropolitan University and credits earned can be used towards higher level study from the University.
Classroom Facilities
The ASTD provides, operates and manages classrooms with various capacities to accommodate different training needs, together with all necessary AV equipment. A Computer-Based Training (CBT) classroom for X-ray training is also available, equipped with continuous threat images update function for different types of X- ray machines.