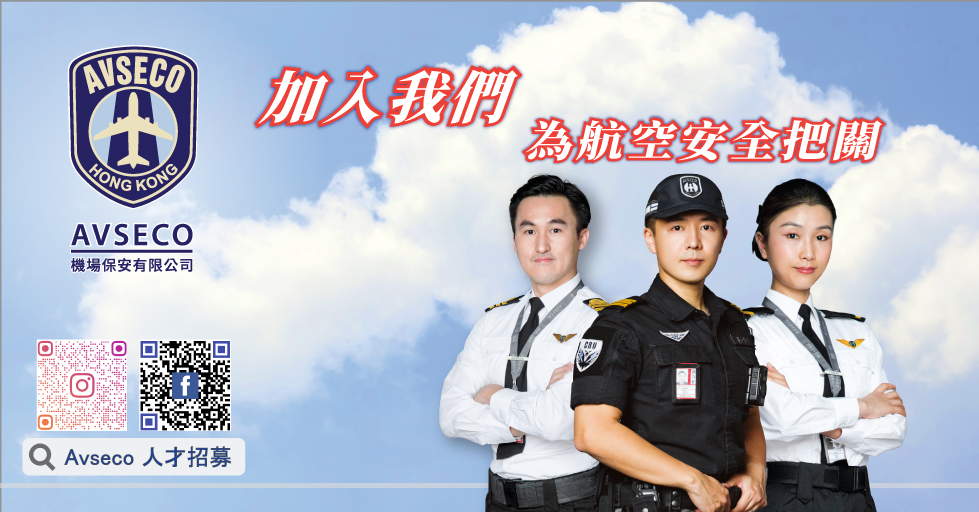 Professional Aviation Security
Aviation Security Company Limited (AVSECO) has been a leading provider of aviation security and related services since its inception in 1997. The company's primary role is the provision of Aviation Security (AVSEC) services to safeguard the travelling public and civil aviation operations at Hong Kong International Airport (HKIA).
We provide a wide range of services including aircraft security services, boarding gate security controls, access controls and guarding services to various facilities operators at HKIA, together with X-ray screening of cargo and mail, aircrew screening, passenger profiling, permit controls, consultancy services etc.
Join AVSECO
AVSECO has been taking a proactive approach to nurturing aviation security talent. We offer a competitive remuneration package and generous fringe benefits. We also provide excellent training and development opportunities.

AVSECO In-town Recruitment Centre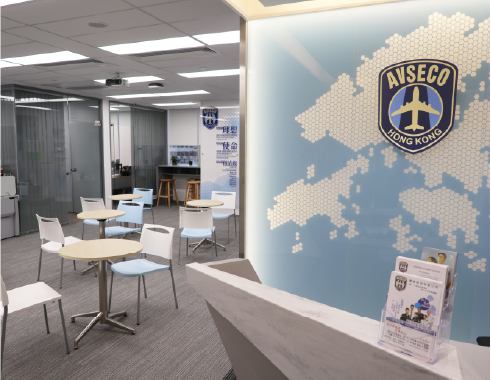 Kwai Fong Metroplaza Recruitment Centre
Units 1801 & 1825, Level 18, Metroplaza Tower 1, Kwai Fong.
Working Hours:
9:00 a.m. - 6:00 p.m. (Mon - Sat)
Tel:2949 8333
WhatsApp:6010 5011